MilanoInglese English Teacher Directory for Milan

If you're an English teacher and you work in Milan you may have noticed that if you search for almost anything relating to 'inglese' and 'milano' on Google, MilanoInglese always appears in the top two or three search results. If you have, you might be curious to know what MilanoInglese is about. The answers are actually very simple.
Who created Milanoinglese and why?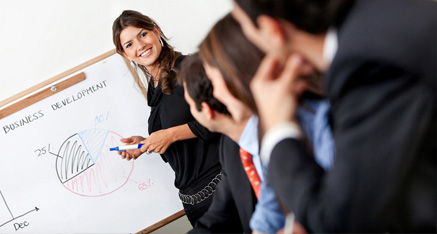 The MilanoInglese teacher directory was created by a small group of ESL English teachers with experience of teaching in Italy and other countries around Europe. Here in Italy, we quickly realised that it was often hard for English teachers to earn a decent income. The salaries paid by schools were quite low and private work was difficult to find.
English teachers working for language schools in Milan, or anywhere else in Italy, are almost always employed on project contracts. This means that teachers don't have a guaranteed salary and don't qualify for sick pay or holiday pay. Most teachers don't have a guaranteed number of working hours each week, and don't get paid if students cancel their lessons. Teachers don't have a lot of say over when and where they work, nor who they teach. This was also our experience of teaching English for schools in Milan, and we didn't like it much. Unfortunately, we quickly realised that there were very few alternatives. Private work was hard to come by and none of the places where we tried advertising for private students generated worthwhile responses. So, we decided to do something about it, creating milanoinglese to help us and other teachers in the same situation.
What is milanoinglese?
MilanoInglese is two websites, including this one, but the main website is www.milanoinglese.it, which is the English teacher directory for Milano and where people who want private English lessons can find an English teacher who works in their area. Visitors to the site can contact teachers directly via the teacher profile pages, to ask any questions they have or arrange meetings and lessons. Alternatively, visitors to the site can post their own adverts for a teacher, specifying what their needs are and inviting teachers to contact them.
Put simply, Milanoinglese provides a place where independent English teachers in and around Milan can promote themselves in a professional manner, and where people who are looking for private lessons can find and contact a teacher in their area who has the qualities they are looking for. The concept has proven to be a great success and the site is now the top website of its kind in Italy.